SSUA 2019 DUES NOTICE !!!
Gentlemen SSUA Dues are now due for 2019 Baseball season please make every effort to pay your dues while its fresh in your mind.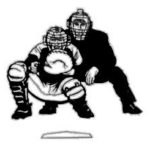 Dues help pay for meetings and other Association expenses we incur during the year. We also donate to many worthy charities. Your dues go to training new umpires, classrooms and training materials. Expenses go up every year but dues have stayed at the same price for the last 16 years.  The Weymouth Elks is under new management. I do anticipate an increase in the hall rental for 2019. Dues must be paid on or before January 1, 2019.
                                  Pay on November 1, 2018 $76.00
                                                                                                                                                 Pay on December 1, 2018 $81.00
                                                                                                                                                 Pay on January 1, 2019 $91.00
If not paid by January 1st 2019 member will be removed from active roster and placed on suspended status. Names will be submitted to all assignors. No schedules will be released to those who are in suspended status.
I am bound to release this dues notice on November 1.  With that, the holidays are coming and I understand priorities. So please manage accordingly. Dues can be mailed, or paid via paypal.
Thanks for the time and have a great holiday season
You can pay your dues below just click on the paypal link
https://www.paypal.com/cgi-bin/webscr?cmd=_s-xclick&hosted_button_id=XFCWWWG9GNF42
CHECKS Can be sent also
SSUA C/O Dominic DiMare
21 Solaris Road
Hyde Park, MA 02136