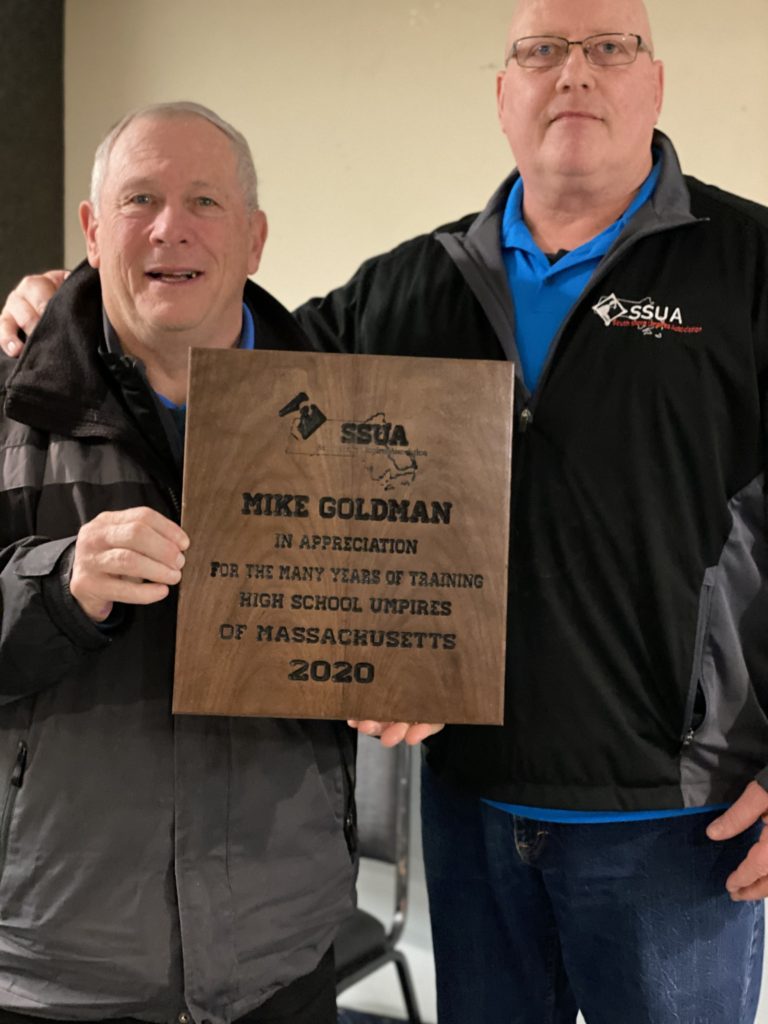 The tradition of having one of the best avenues to umpiring in the state has been the source of great pride for this association.
And for well over 30 years one person has been solely responsible for the stewardship of this endeavor.
When I first took the Candidates class over 25 years ago, my main goal, as I'm sure it was most of us was to get the best score I could on the test so I could start working games.
Who among us hasn't had some kind of question about what we do here? I know I have had plenty. And there is only a couple of people I go to for answers.
One of the best choices for answers has the innate ability to be one of the smartest people in a conversation about officiating and the rules that go along with them, without making other people feel inadequate.
His last Candidates class was last winter, and I will try to carry on his ideals as the new class instructor.
He is, and will always be My Instructor.
We Present this Plaque of Appreciation to Mike Goldman