RIP Bobby Panza

We all will miss you
---
FALL JR LITTLE LEAGUE UMPIRE PROGRAM
---
Fall Jr Little League Umpire Program
South Shore Umpires Association will conduct a Fall Jr Umpires Program September 26 2015 with a rain date of September 27th 2015. Venue is at Piatelli Field in Milton. This will include field instruction along with field mechanic instruction. This clinic is geared to kids 13-17 Years old. Fees for the class will be $75.00 per student. Anyone interested should contact Dom DiMare @ ump1194@yahoo.com for more information. Programs and Leagues are welcome.
Click below for camp flyer and Registration
YOU CAN PAY BELOW ONLINE TOP "BUY NOW BUTTON" $75.00 FOR NON MILTON RESIDENTS….
LOWER BUTTON FOR MILTON RESIDENTS
Please Mail to SSUA
21 Solaris Road
Hyde Park, MA. 02136

 
---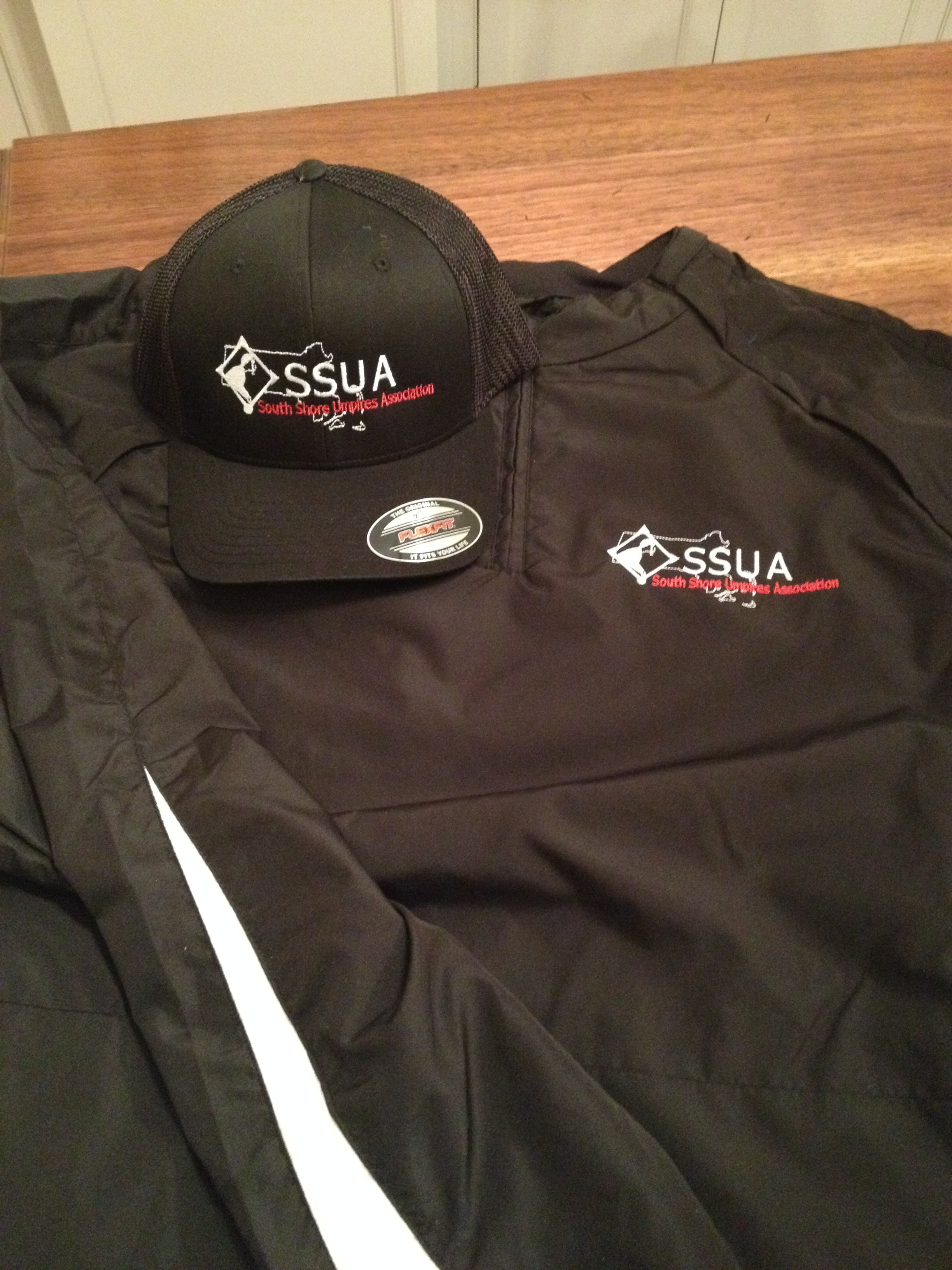 IMPORTANT INFORMATION ON HOUSE BILL #3252
PLEASE READ AND CALL YOUR STATE REPRESENTATIVES 
---
MIAA Spring Newsletter
Please Review
---
2015 High School Rule Changes

  MBUA USES MAJOR LEAGUE BASEBALL RULES
 CHANGES BELOW PLEASE (REVIEW)
1.16  Requires helmets for base coaches.
3.05  An existing pitcher who crosses the foul line is required to pitch to a batter, unless a pinch hitter or injury.  If at bat or on base at end of inning, if he touches the rubber, must pitch.
6.02(b)  Expanded from "stepping out of box" to include anything the batter does to cause the pitcher to balk.  Balk nullified.
6.02(c)  No longer requires the pitcher to pitch.  Dead Ball.  Umpire issues the batter a strike.
6.02(d)  One foot in the batter's box.
7.06  Interpretation:  Any time a fielder "muffs" a play and he must chase after the ball, any subsequent contact that impedes the progress of the runner is considered to be obstruction.
7.13  Collision Rule at Home Plate.
8.01  Pitcher no longer required to have entire pivot foot in contact with the rubber.
8.02  Going to the mouth on 18′ circle no longer a ball.  Wipe off is legal.  Failure to wipe off first warning, then a ball.
8.02(b)  Pitcher cannot attach anything to fingers, hands or wrists.
8.05(b)  Pitcher can no longer fake to third.
8.05(d)  Clarified that throwing to an unoccupied base is not a balk as long as the pitcher believed he had a play at that base.
9.02(c)  Clarified a check swing appeal rule same as 7.10 appeal rule.
---
MIAA RULES FOR REVIEW
All non wood bats must be BBCOR certified.
Strike One, Strike Two Policy/Handshake Policy
---
For those of you that have asked how they can help, you can make a donation to to  to  In Memory Bob's Panza's  Fund on GoFundMe Click on the  Donate to the Panza Family

_____________________________________________________________________
 

IMPORTANT INFORMATION
General Membership Meeting 3/4/2015
@ Weymouth Elks 7:30 PM
Candidates Class Braintree High School
Room 305, 7:00 PM
I will be selling rulebooks if you need one.   ALL… of the money raised will be donated to Bob Panza $5.00 per book so if you lost or need a new one because you wore it out reading it buy one and help a brother out.
_______________________________________________________________
SSUA INSTRUCTIONAL CAGE WORK
Would you like to be evaluated for free? Helped on you plate mechanics, Tracking pitches, getting in the slot…….. Let us help!!!!!! Members Only

For more information
CONTACT MOE DUFFY
@
diezel92459@comcast.net
_____________________________________________________________________
GENERAL MEMBERSHIP

     
MEETING DATES
The following 2015 Dates are confirmed for SSUA Meetings the dates are as follows. February 4, 11, 25, 2015, March 4, 18, 25, and April 8, 15, 2015 and May 6,. Meetings will be held at the Weymouth Elks starting at 7:30 PM
_____________________________________________________________________ 
MEMBERSHIP DUES ARE DUE BY JANUARY 15TH 2015. PLEASE GET THEM TO AVOID LATE FEES……….Dues are $76.00!!!!!
UPDATED 1/25/2015
IF YOU HAVE'NT PAID YOUR DUES OR REGISTERED ON THE WEBSITE 
YOU WILL NOT BE REGISTERED WITH THE MIAA. YOU WILL NOT BE ABLE TO WORK HIGH SCHOOL GAMES THIS SPRING… AGAIN IF YOU CAN'T LOG IN CALL ME AND I'LL WALK YOU THROUGH THE PROCESS. I WILL BE AVAILABLE ALL DAY TOMORROW 1/26/2015 FROM 8:00 AM TO 4:00 PM. DEADLINE FOR THIS PROCESS IS BY THE FIRST MEETING ON 2/4/2015.
YOU ARE HOLDING UP THE PROCESS FOR THE ENTIRE BOARD PLEASE GET THIS DONE NOW!!!!! NOT TO MENTION ME……THE MIAA WANTS ALL ROSTERS IN BEFORE MARCH 1…

IMPORTANT INFORMATION PLEASE READ
Candidate Class will be held at Braintree High School starting in January . If you would like to be come a qualified baseball official contact Dom DiMare at ump1194@yahoo.com or 617-413-3851. If you are interested in joining SSUA, our next class will start  January 7th 2015. Class will run for eight weeks.
Class will be held in room 305 starting at 7:00 PM!!!!!!!!!!!!!!
Pre-registrations are welcome. CLASS SIZE IS LIMITED. 
Checks for Pre Registration can be mailed to: SSUA , 21 Solaris Road, Hyde Park, MA. 02136
Class fees are $135.00.  The fee also includes first years membership dues.
OR!!!!!!!
PAY YOUR CLASS FEES AND REGISTER HERE CLICK THE PAYPAL LOGO!


To promote the game of baseball by a uniform interpretation of the rules of baseball.
To safeguard the integrity of the game and promote sportsmanship by way of training and instruction of this organizations members.
To establish trust and respect for individuals who umpire baseball games by training officials to recognize and respect the interests of players, coaches, administrators and fans associated with every league organization and school that is serviced by this organizations members.
To provide a proper forum for the purpose of open exchanges of ideas among the members of this organization.
To provide competent, knowledgeable, qualified individuals to administer the rules of the game in a fair and impartial manner thereby instilling confidence in the integrity of the game by the general public and all players, coaches and league and/or school administrators.